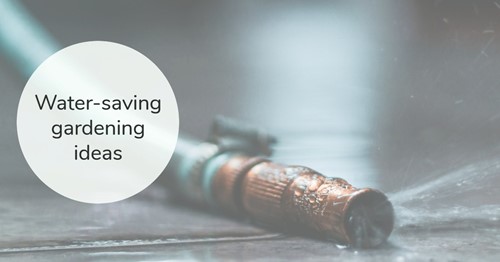 If you're trying to find eco-friendly gardening ideas, the best place to start is with water conservation. Recycling and reducing your water use in the garden is simpler than you might think, too. Here are some ideas for DIY garden projects to help you save water:
Go with ground covers
Grass lawns are a major source of water waste and require a ton of maintenance. Instead of a grass lawn, consider using ground-cover plants for any exposed areas of your garden. Stonecrop is one of the best options for low-water usage ground cover, since it's a succulent with a natural spreading growth pattern.
Build a dry stream
A dry stream built out of smooth river rocks makes a beautiful statement in any garden. For a fun DIY garden project, dig a shallow channel to naturally divert excess moisture to the plants that need it most. The rocks will form a natural filtration system and create a charming desert oasis aesthetic.
Opt for drought-tolerant plants
You can still have garden beds full of diverse and colorful plants while still saving water. The key is to choose drought-tolerant plants that can go longer periods of time without being watered.
Some beautiful ideas for raised garden beds are shrubs like butterfly bush, red bird of paradise and bougainvillea. Prefer succulents and cacti? Create a garden bed or vertical garden full of colorful succulents in a plethora of colors, shapes and growth patterns.
Try a rock garden
Rock gardens are another beautiful way to decorate an outdoor living space without adding extra need for water. Rock garden designs range from sparse to elaborate, and can be both artistic and natural in appearance. Create an area of the garden with different sizes and types of stone planted with drought-tolerant ground cover crops for an eco-friendly DIY garden project.
Collect with rain barrels
If you live somewhere with frequent rainfall, it might seem like saving water isn't as important. However, using rain barrels to collect extra rainwater for later use is a more sustainable practice than turning on the hose every time, which costs you money. You can create budget friendly DIY rain barrels out of basic materials, or check out the offerings from your local garden center.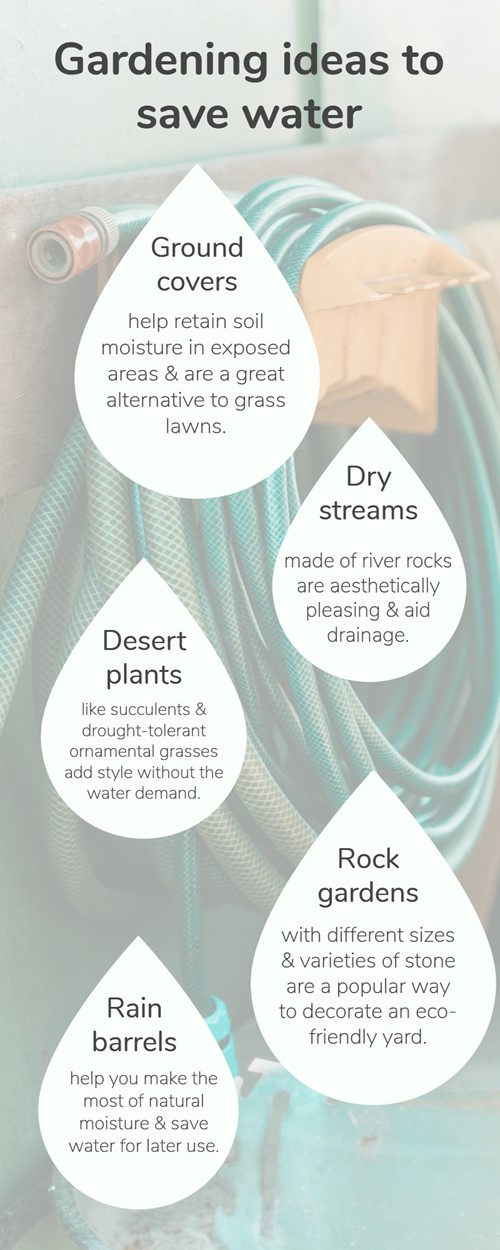 By using any of these garden projects to conserve water, you'll experience the benefits of a lower water bill and the peace of mind knowing you've reduced the amount of wasted water - and time spent on labor - in your garden.